I've always loved to read. Always and everywhere - the dining room table, in front of the TV, in the car, before bed... But lately I've a) stopped reading and b) stopped buying books. I think a) can be attributed to being burnt out from reading homework-y books at school, and b) might have something to do with this little thing called money - or lack thereof. I have, however, become inspired to begin anew with my book collection. I do love to buy books because I like to write in them - and [sometimes] I tend to beat them up. So, here are two bookends I would LOVE to use to frame my burgeoning collection. One, a budget-conscious choice, the other, a dream. [Hey, dream big, baby].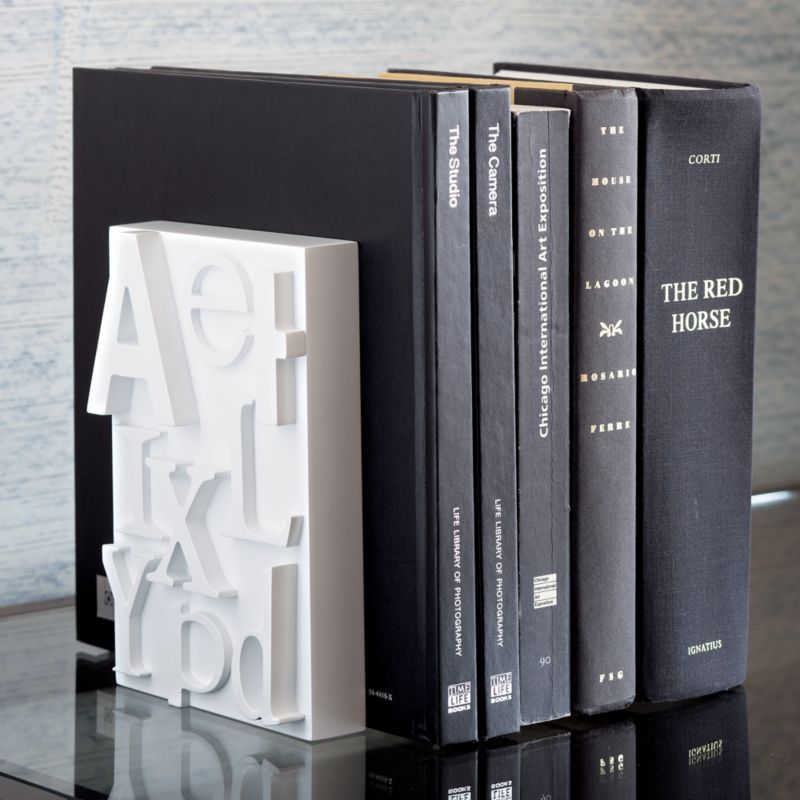 But, I absolutely love these. So literal. And a GREAT budget buy! Always a plus.

Thanks to
Design*Sponge
for the inspiration.